2015 tax credit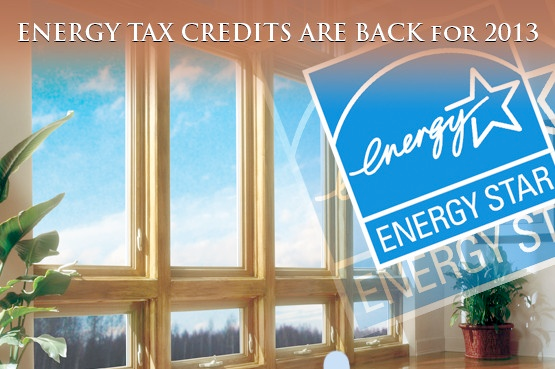 2015 HOMEOWNER ENERGY TAX CREDIT IS BACK!!!!
Eco Windows & Doors energy efficient windows and doors do not only reduce the energy cost for your property, but also can be qualified for the latest energy tax credit.
The Tax Credit Extenders Ac t (as part of the Fiscal Cliff Legislation) was passed January 1, 2015. This Act renewed the Federal Energy Tax Credit for 2015 and also made the Tax Credit retroactively available for 2012.
Herein are the criteria for the 2015 Federal Energy Tax Credit:
All window and door products must quality for the latest ENERGY STAR
Energy Tax Credit for Windows up to $200
Patio Doors & Exterior Doors Energy Tax Credit up to $500
Total Credit cannot exceed $500 per household
Installation labor costs NOT eligible
Credit expires December 31, 2015
Must be an existing home & your principal residence. 
New construction and rental  do not qualify
Give us a call today and schedule a free in-home estimate to learn how we can save you $500
Eco Windows & Doors offers a variety of
ENERGY STAR products that meet the latest ENERGY STAR
requirements. Ask our window professional for more details.